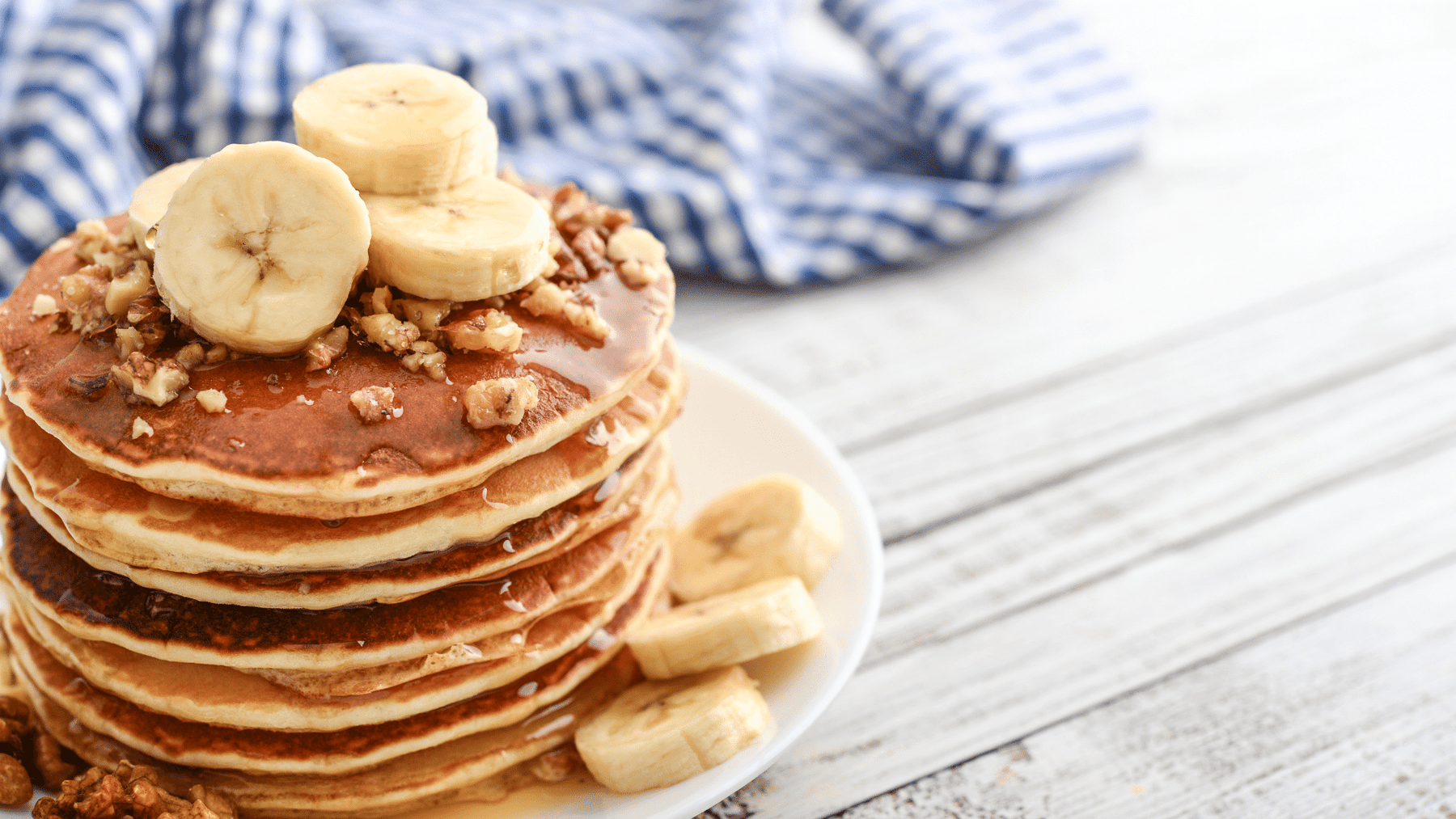 Ashwagandha & Turmeric Banana Pancakes
Who doesn't love pancakes? They are fluffy, delicious, and fill you up without weighing you down. Now, imagine if we could make them even better for you by adding in some ingredients that are not only delicious but good for you too. Enter: Ashwagandha & Turmeric Banana Pancakes. These little beauties are packed with flavor and nutrients that will leave you feeling satisfied and energized all morning long. So, let's get cooking!
Total Preparation time: 25 minutes | Total Cooking time: 5 minutes | Makes: 2 servings
Ingredients
2 tablespoons ground flax seeds
6 tablespoons of water
1 cup gluten-free oat flour
½  teaspoon baking soda
¾  cup non-dairy milk
½  teaspoon vanilla extract
1 teaspoon of Ashwagandha
1 teaspoon of cinnamon
½  teaspoon ground turmeric 
1 tablespoon of maple syrup
1 teaspoon apple cider vinegar
A pinch of salt
1 banana, sliced
1 teaspoon coconut oil, for cooking
Directions
Mix the ground flax seeds with the water, stir a few times and let stand for 20 minutes

Pour the oat flour into a mixing bowl, add the baking soda and stir to combine.

Slowly mix in the flax seeds, milk, vanilla, ashwagandha, cinnamon, turmeric, maple syrup, vinegar and salt. Stir until well combined and smooth.

Heat the coconut oil in a large skillet over low heat and cook the batter for 1-2 minutes, until the sides are golden brown and bubbles form on top. 

As the bubbles form, start adding a few banana slices on top of the pancake.

Flip and cook for another 1-2 minutes on the other side. Serve with one (or all) of the suggested toppings.
Suggested toppings:
Coconut flakes
Local fruit
Hazelnut butter
Cocoa beans
Organic honey
Nutrition:
Calories 150, total carbs 8g, Protein 20g
Written by Caryn Mackenzie on behalf of Turmeric Zone