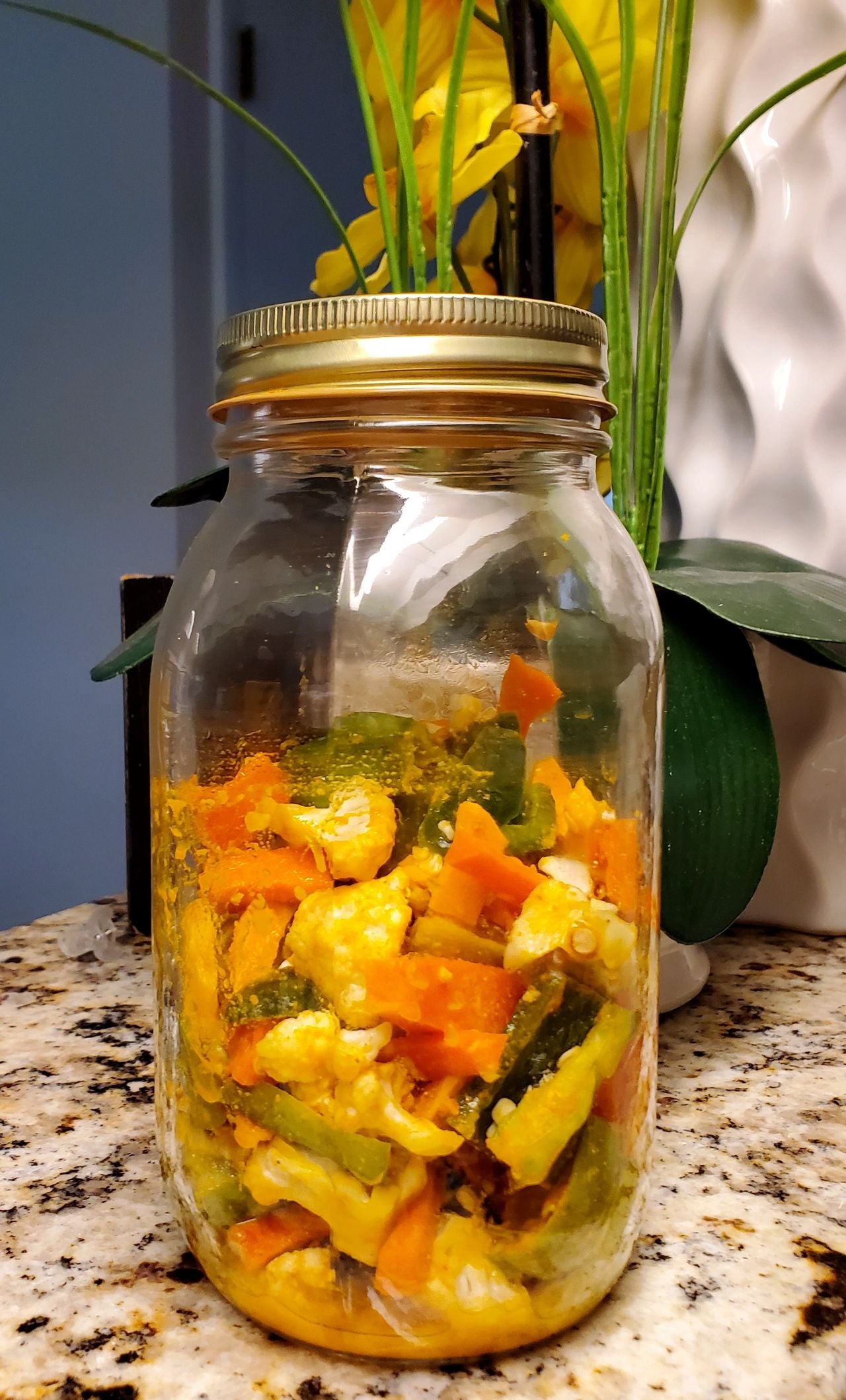 Organic Fresh Turmeric Root with Pickled Vegetables
Crunchy, salty and delightfully sour pickled vegetables with turmeric root that can be used in various ways. Another delicious way to include Turmeric in your life!
The best part is that you don't need to spend the entire day to prepare this pickled vegetables with turmeric root. It just takes less than 30 minutes. We hope that we will able to give more visibility on turmeric uses and answer most important question "how to use turmeric root" with this recipe. 
Choose your vegetables
The two main ingredients you will need will be fresh turmeric roots and two large limes. You can use any vegetables you may have in your refrigerator.  
Here is the list of ingredients that we are using for this pickle:  
Ingredients: 
1.50 oz - Organic Turmeric Roots
2 Large Organic Limes 
1 - Organic Jalapeño
3 - Organic Shishito Peppers
2.50 oz - Organic Cauliflower
1/2 tbsp - Organic Turmeric Powder
1/2 tbsp - Kosher Salt
Don't forget your glass jar or container where you will keep your pickled vegetables. 
Preparation: 
  - Wash and prep your vegetables. Cut the vegetables in bite size. 
  - Cut 1 lime in half and 1 lime in 4 pieces.
  - Mix the salt and turmeric powder in a small bowl.
  -  Add your vegetables to a large mixing bowl, sprinkle the salt and turmeric powder
    mixture on top of vegetables.