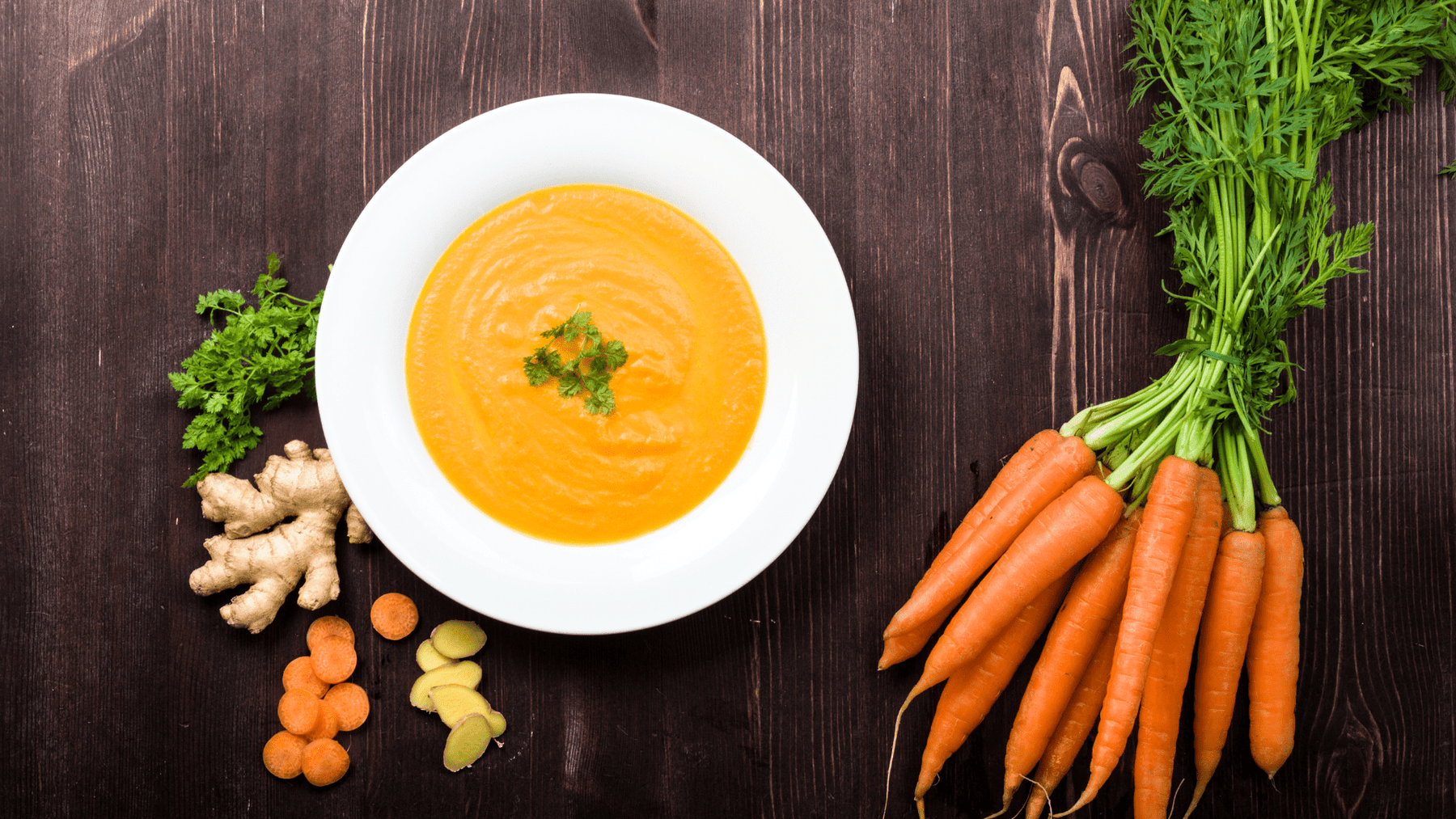 Creamy Ginger and Turmeric Healing Soup
Ginger and turmeric are two of the most common spices in Indian cooking. Both spices have been used for centuries to treat a variety of ailments. In this healing soup, ginger and turmeric are combined with other ingredients to create a delicious and healing meal.
What do turmeric and ginger do together?
Ginger and turmeric are two of the most well-known spices in the world, and for good reason. Both spices have a wealth of health benefits that can be enjoyed by both humans and animals. Ginger is known to help with digestive issues, while turmeric has been shown to have anti-inflammatory properties. In addition to these two main benefits, ginger and turmeric both contain antioxidants, which can fight against the effects of aging and promote a healthy lifespan.
Healing Ginger & Turmeric Soup Recipe
Ingredients:
2 Tbsp butter or olive oil
1 medium onion, diced
1 Tbsp garlic, minced
2 celery stalks, chopped
3 large carrots, sliced
1 Tbsp freshly grated ginger
3 cups vegetable stock, or bone broth
1 cup dried lentils (2 cups if the lentils are from a can)
1 tsp fresh thyme
1 tsp coarse sea salt
½  tsp black pepper
1 bay leaf
2 tsp ground turmeric
1 can organic coconut milk
200 g kale, roughly chopped
Directions:
If you are using dried lentils, soak them in hot or cold water for up to 2 hours before cooking. This may help to digest them easier, and they'll cook quicker too. 1 cup of dried lentils will become about 2 ½ cups once cooked.

Melt the butter in a large pot over medium-high heat. Once the butter is melted, add the onion and garlic. Cook for about 2 minutes until the onion is lightly browned.

Add the chopped celery, carrots and ginger to the pot and cook for 5-7 minutes until fragrant.

Stir in the vegetable stock, lentils, thyme, salt, pepper, bay leaf, and turmeric. Cover and simmer over medium-low heat for 30-40 minutes, until the carrots and lentils are tender.

Then stir in the coconut milk and the chopped kale. Cook for another couple minutes until kale is fully wilted.

Once the kale has softened, add the mixture to your blender. You may need to do this step in two parts, depending on the size of your blender. 

Taste and adjust the seasoning according to your desired flavor. Serve with freshly baked bread!
Frequently asked questions:
Is it good to drink turmeric and ginger everyday?
It definitely can be! Turmeric and ginger are excellent ways to keep up your immune system, and although it hasn't been proven, there are studies showing that the curcumin compound in turmeric could help in lowering inflammation. 
We suggest using freshly grated turmeric and ginger, which you can find on our website, with a dash of black pepper which helps the turmeric to be absorbed by the body. Organic turmeric powder is good too, but the recommended daily dosage changes depending on the form of turmeric you use. Turmeric supplements contain varied amounts of curcumin which may affect your body depending on how you're drinking or eating turmeric in other foods throughout the day.
If you consume too much turmeric, it is possible that you may experience nausea, vomiting and even diarrhea.
What is the best time of day to take turmeric?
The answer really depends on your individual preferences. If you prefer to only consume turmeric with food, then the afternoons and evenings are probably the best time for you. Turmeric pairs well with a fat such as olive oil, coconut oil or whole milk, which all help it digest properly.
But if you enjoy having it in a drink or smoothie, and if you find that it helps with digestion, there's no reason to not have it in the morning.
Written by Caryn Mackenzie on behalf of Turmeric Zone